MISSION – Volunteer to recover the Blue Planet
Volunteer & EcoTravel (VET) represents a top-end volunteer conservation projects comparison platform. It shows the best verified and goal oriented volunteer programs.  Search, select and be counselled with strictly professional stuff at no additional cost.
We are specialised in marine conservation & research projects and in those dedicated to the most endangered animals in the world. We work on a highly proficient manner to offer volunteers a safe, smooth, educative and effective volunteer adventure from our programs all over the globe. Sending volunteers to where they are needed most, with the spirit of 'acting locally, helping globally'.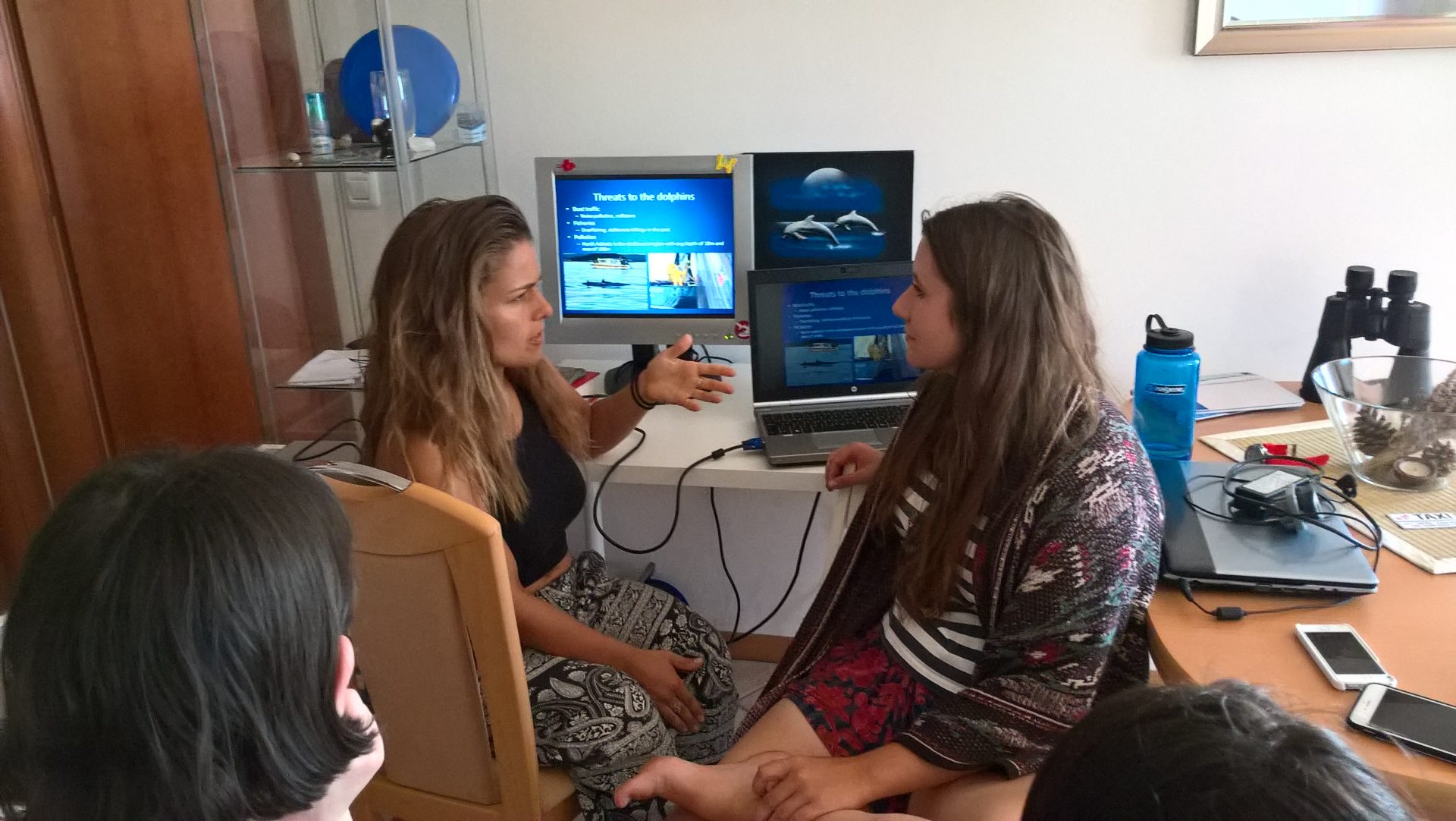 Volunteer & EcoTravel (VET) was established upon first leading our own conservation and research volunteer project. The results with the help of volunteers were amazing! Through this VET has gained an absolute belief into the strength of the volunteering. The team has years of experiences, previously also from the business sector. Thus we are aware of what's needed to enrol the volunteer into the quality program where one helps and grows at the same time.
VET helps to volunteer projects that are professionally chosen, with the highest standards. The aim is to provide volunteers with the best possible lifetime experience and to help our conservation animal partners organisations to achieve their goal in conservation & research. Be it about marine top predators, coral reefs or other wildlife and environmental initiatives- after your volunteering experience,
you will understand how human activities affects our beautiful, fragile, bio-diverse places in the world.
As a volunteer you will gain first hand experiences, learn about your particularly chosen species, their Biology, Ecology and Conservation. By visiting another country you'll also learn about other cultures and languages. You will meet new friends and work with engaging teams, be along like-minded people and in parallel have a lot of fun. Isn't that just calling that you should GO for it? VET will stay educational, and support you also if you are just a future volunteer and checking on the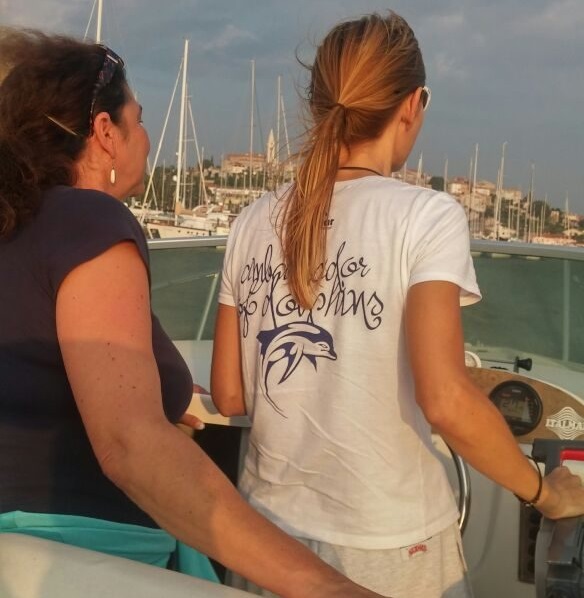 idea to help in one of our volunteer opportunities later in your life. We invite you to read the VET news and blog, follow our latest best volunteer adventures. You might also find marine related jobs, research expeditions and get advice on how to make first steps into the field of research.
THE TEAM
mag. Darja Ribarič, Master of Philosophy in Biological Sciences
Founder and Director of VOLUTNEER & ECOTRAVEL (VET)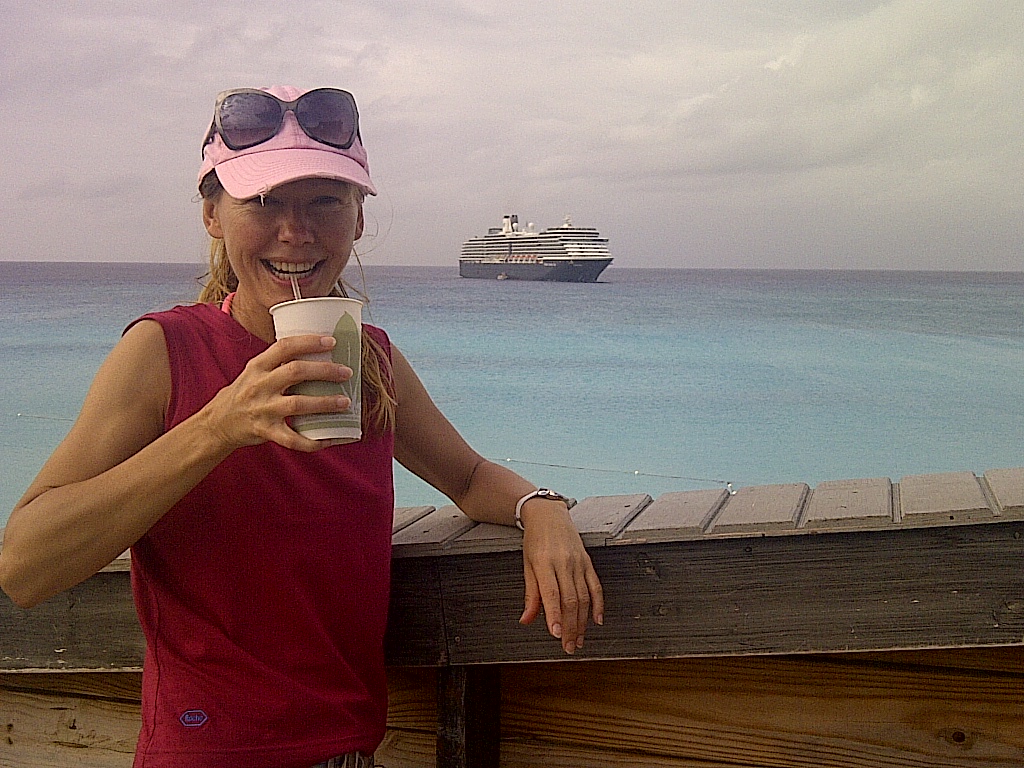 Darja is a Master of Philosophy in Biological Sciences specialized in neurophysiology, bioacoustics and Cetacean Ecology. Passionate after dolphin conservation and being a diver, she is also a certified nutritionist, has marketing, sales and business development experiences and is a certified tourist guide. She obtained also a customer service certificate from IATA, to be able to handle and please even so specific and demanding customers.
Through the years, she developed a successful volunteer program for the bottlenose dolphin conservation off Istria in the North-Eastern Adriatic. Only due to the precious participation of the volunteers and their voluntary conservation contribution it was possible to publish the first peer reviewed article, about the local dolphin population, published through the Cambridge University Press:  First report on abundance and distribution of common bottlenose dolphins (Tursiops truncatus) in the NATURA 2000 area, Istria, North-eastern Adriatic Sea.
By this, the essential steps were set and it was officially possible to demonstrate to the stakeholders (Ministries, Agencies for the Environment) about the population size and continue to evaluate the threats posing upon the dolphins. Frankly – only, through the participation of the volunteers it was possible to do the great story towards the protection of the last resident dolphins off Istria!
"It was an excellent achievement with the help of volunteers and it was a great challenge for me to see whether such volunteering projects really mirror in the results. Besides organizing the whole logistics for the dolphin volunteer project, teaching and inspiring the volunteers, keeping them safe, being educative and having a lot of fun it was an incredible experience. On the other hand, I observed, these people had a great volunteer adventure at the same time! It was a mixture – they were coming from the whole world – be it students doing first steps in their professional life or just passionate volunteers that wanted to help in the mission." says Darja. Having years of experiences being "at home" together with the volunteers from all the continents and having previous working experiences in the pharmaceutical business, all has given her an excellent knowledge of how to create a good spirit in the 'volunteering world' for the good.
Recommendations for Darja from:
University of Kentucky, USA,
University of Bologna and University of Pavia, Italy, EU,
National Institute of Biology, Slovenia, EU,
Slovenian Museum of Natural History, EU,
Teva Pharmaceuticals, Ratiopharm and Pliva pharmaceutical Company, Business Development, EU.
Julie Carpetner, Biology bachelor, USA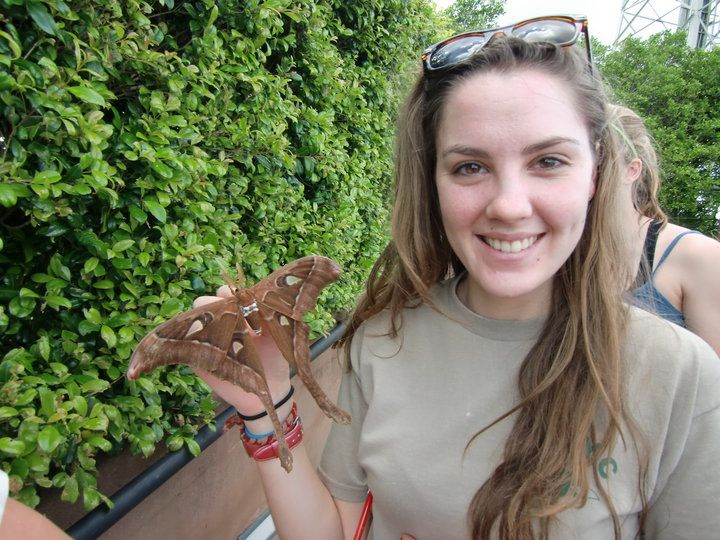 Julie has spent thousands of hours volunteering at animal facilities around the world that are focused on animal training, rehabilitation and conservation. She continues to direct her passion for marine mammals towards research and conservation. Before she came to Europe for her master's, she worked as a park ranger in Denali National Park (USA) where she helped preserve and protect Alaska's precious resources with a team of well-adapted and enthusiastic sled dogs. Julie believes in using her knowledge about Earth and its living systems to convey not only facts about the animal kingdom, but the deeper meaning behind how animals and humans have been and will continue to be influential and connected to each other. It is crucial for people both young and old to see the big picture and, more importantly, feel a part of the big picture; to be aware that they change the world whether they mean to or not. With this personal mission and excellent volunteer experiences, Julie generously decided to help to Volunteer & EcoTravel and offer her volunteering activity further on.
Anja Sturzeis, Austria
Being absolutely in love with the nature and its beauties, Anja is a great fit into our Volunteer & EcoTravel team. She is a 'motor' of bringing people together and building up a great atmosphere, organizing things to finally work. She is inspiration herself and probably picks it up from the nature, as she laughs along. And so she wants to help with her knowledge and volunteer to the Volunteer & EcoTravel further on, to show the interested people the way of choosing the right activities for the better world – with so needed and useful volunteer projects, where you, at the same time, also can learn from! She is in love with the Icelandic geysers and goes there each year to enjoy the unspoiled nature and observe its creation and power. Anja was present herself on different volunteering opportunities and has helped in the conservation of the animals and has thus learned directly how small activities locally can bring to the great results and contribute globally. She wants to pass this on the potential volunteers and help in preserving our Blue Planet.
For a potential volunteer as you are, the journey with VET is the right thing to do in your life. Completely reliable, based upon first-hand experiences in handling volunteers, knowing in what they (might) need on their volunteer adventure and helping them out with all the needed information. Go along with the VET, if you want to have a fully experienced team behind to support you! Take part in the verified volunteer projects that contribute to the better world and so also your volunteer travel will turn into the life changing experience!
Catch your dreams – don't wait. Grow with your passion, try out your best volunteer experience and make an important move! VET is here to help to recover the Blue Planet. Together we can win, we have proven it already with the dolphin project.