Which animals need volunteers?
Volunteer with animals – get a live chat about your opportunity.
Feedback from our volunteers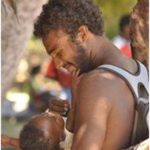 I come from a place with traffic, people, big buildings, and smog. The strangest part about being in a place so foreign as this is that, quickly, it all becomes old hat, old habit, routine. Of course we take cold showers and wear flip flops and watch the sun set every day over the ocean. That is our life here, and as I have lived it, it has become just as much mine as the traffic and people and smog.

Many folk like to call this place paradise, and it is but not because of its beaches, the jungle, and the sea. Nosy Komba is paradise because I came here a stranger, a vazaha, a foreigner, but I have, nevertheless, been received by here people here on camp and in Lemur Island's many villages with an 'mbola tsara', maybe a bowl of rice, and a friendly smile to let me know that though this place is not home these people are still family.

I have gotten a lot from the people of Madagascar (free food, a necklace, a place to rest my weary head) and the more abstract things too like happiness, companionship, and goodwill. The people here have given and I have received. My only regret is that I may never be able to repay them for it all.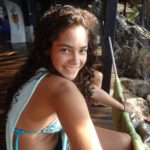 When I decided that I wanted to volunteer on a faraway island, I never thought that it would have such a big impact in my life. Madagascar will always be close to my heart because it taught me so much about myself, about other cultures and, most importantly, it taught me how little I really need to be happy.

I was on Nosy Komba for two months in the Marine Conservation program and I can say that it was the best decision of my life. My day consisted of diving, learning about the ocean, and being around people I love and will never forget. I will always regret not staying longer because saying goodbye to this little piece of paradise and to all the people I met was the hardest thing I've ever had to do.

To anyone who is looking for a volunteering experience, I extremely recommend this organization for marine program – you will have the time of your life, and stay as long as you can, because time flies in paradise.