Dear friends of the sea,
I had the most fabulous time in dolphin volunteering this summer in Istria, NE Adratic, Europe. I had a great feeling of being an important part in volunteer job, especially as I exactly about to immatriculate for the Biology studies in Germany! Our volunteer team mission in protecting the last dolphin population in Istria was to educate the captains of the small pleasure boats on how to behave in case of encountering the dolphins out at the sea. They should know how important it is that the many dolphin watching boats should respect the code of conduct when approaching and observing the dolphins. By this they would contribute significantly to the protection of already small and last remaining bottlenose dolphin population.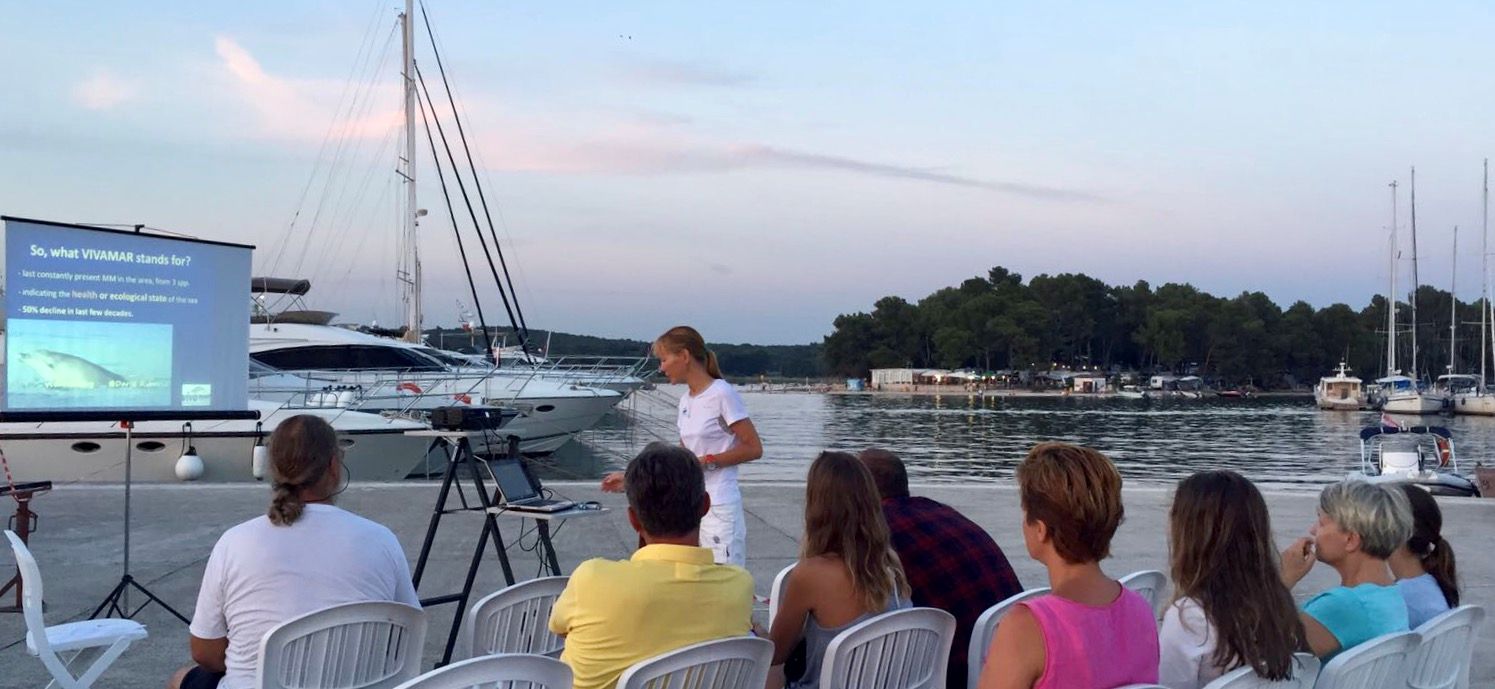 In order to prevent a further threat and burden to the dolphins, and possibly not to cause their long term displacement, we wanted to present to the captains the professional guidelines with the rules on code of conduct. With proper behaviour on the water both would win – people in the admiration of these incredible marine mammals and animals feeling safe and doing their daily activities with no avoidance behaviour. As a volunteer team for dolphin conservation we helped in executing and preparing the logistics for delivering the code of conduct in one of the boat marinas in Istria for which the captains had to complete a test and so pass a simple exam.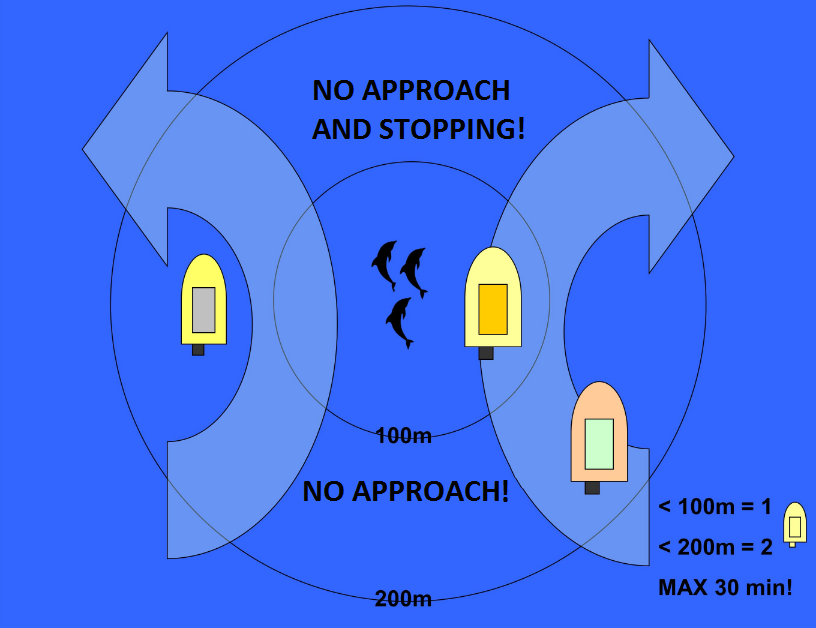 The test on code of conduct in case of encounter with the dolphins comprised, among other questions, the minimum distance to the animals, the allowed duration of the stay with the dolphins, the angle of a boat approach and also some biological questions about the dolphins.
With the successful completed test they were certified as owners of the "Dolphin-friendly boat".
a
Our first organization of such dolphin friendly maritime education was recorded as an initial success and the captains were very proud and more than happy in earning them!
The certificates were well designed and thoughtful UV proof boat stickers that everyone who passed the little exam has proudly labelled his newly categorised "Dolphin Friendly Boat".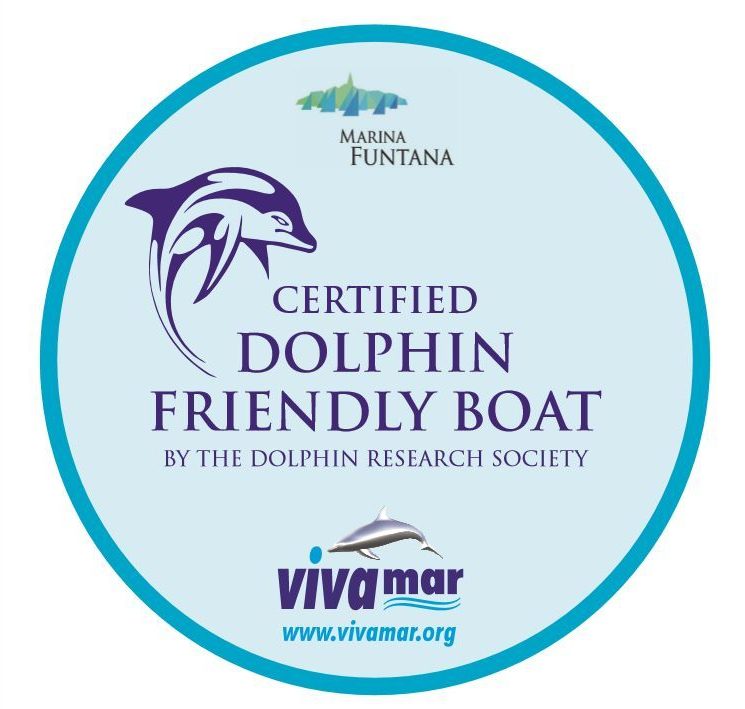 Hopefully this project will make a rapid progress and help to protect the bottlenose dolphins.
In order to spread this idea on how to make people more aware and how the volunteer conservation work helps, we ask you to share this blog to as many people as possible (also to the boat owners that you might know). It would greatly help not only the dolphins of Istria but also elsewhere!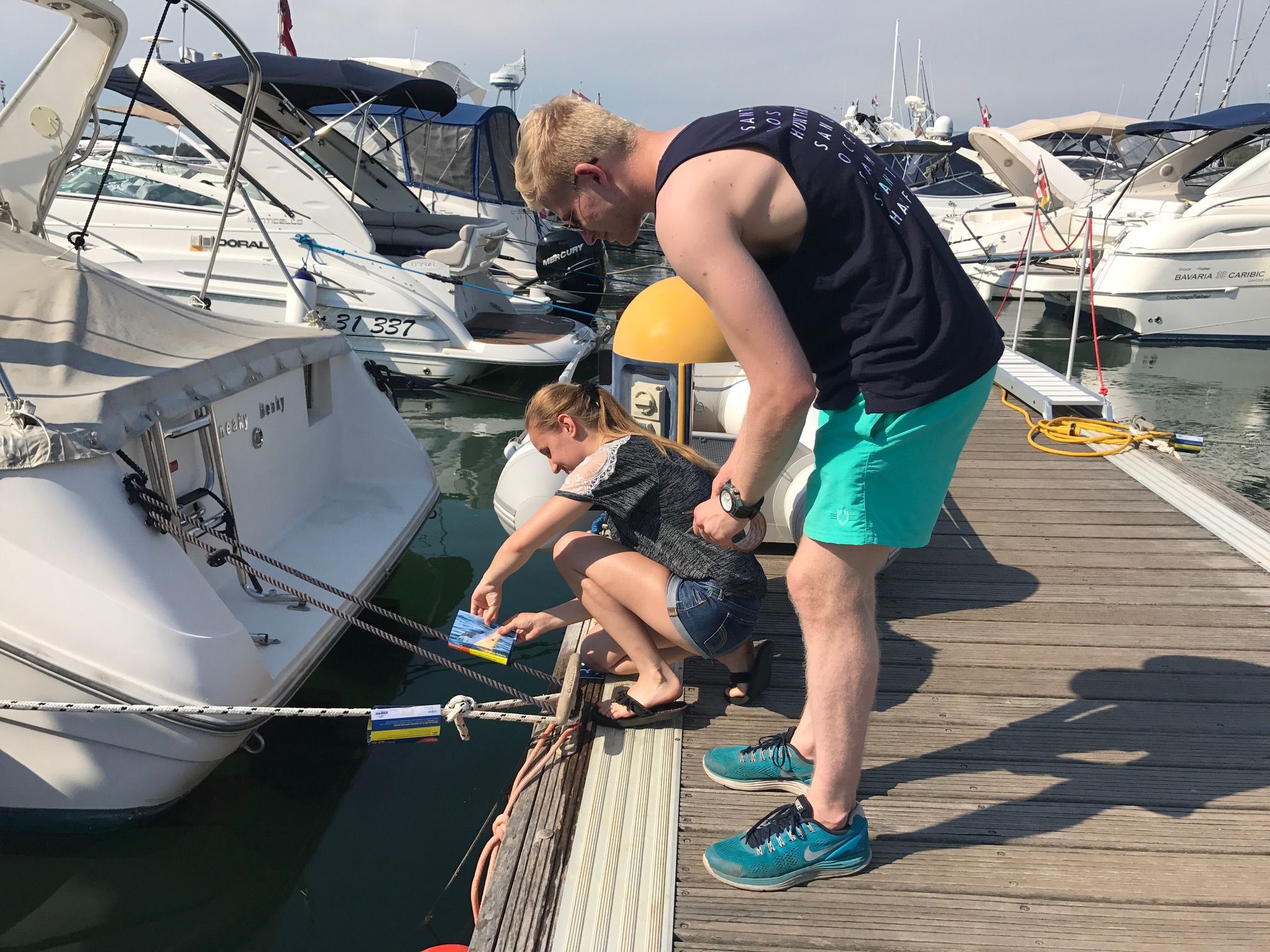 As well by sharing such news the ideas might come up to make some similar volunteer actions for other kind of the protection of the wildlife. Always – there is a way for each of us to perform better towards our mother Nature.
Vanessa, Germany